GCH CH Nigel Bigelow CGC, CGCA, CGCU, TKN
Nigel is our first Russian Import. He is a sweet and playful boy,  he loves to play fetch and will wear us out long before he's had enough!  Nigel has a deep Mahogany coat that really stands out in our pack.  This boy loves attention and has never met a stranger. We are very excited to watch Nigel continue to mature and grow with our family.
** March 2022 Nigel achieved his Grand Championship title, handled start to finish by Andrew Giangreco. We could not be more proud of Team Nigel and his list of accomplishments, many thanks to all who seen how special this boy truly is!
**Available for stud to approved females.
http://ingrus.net/bordos/en/details/8379
---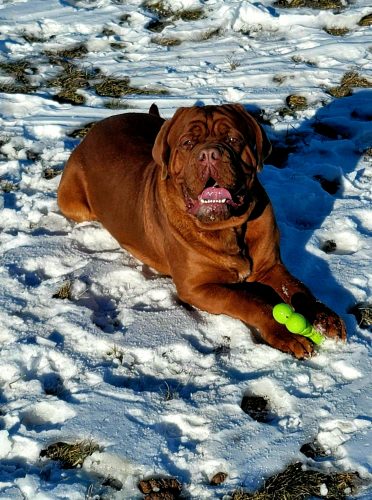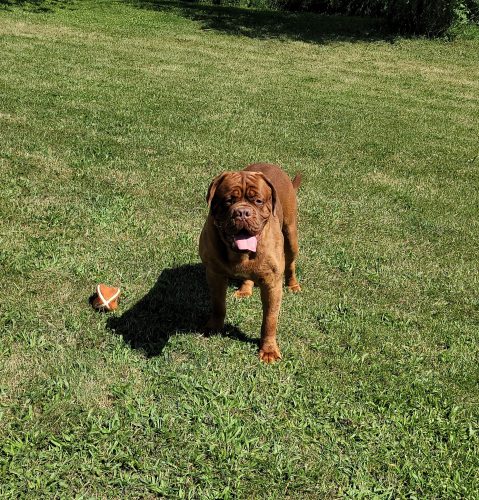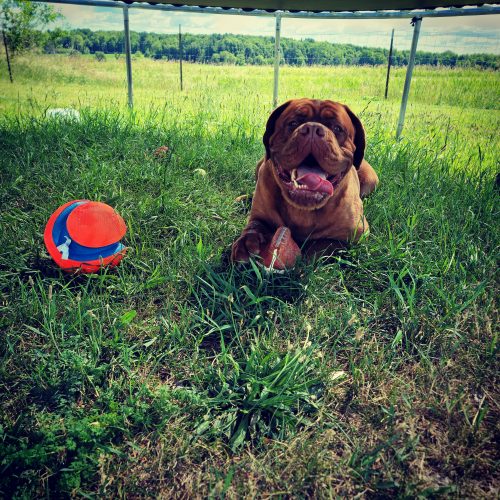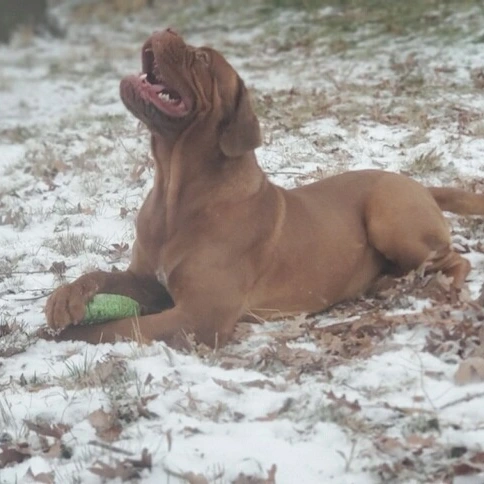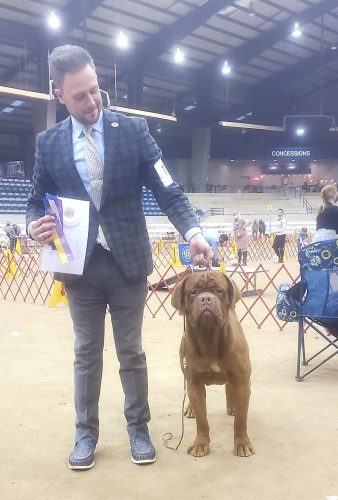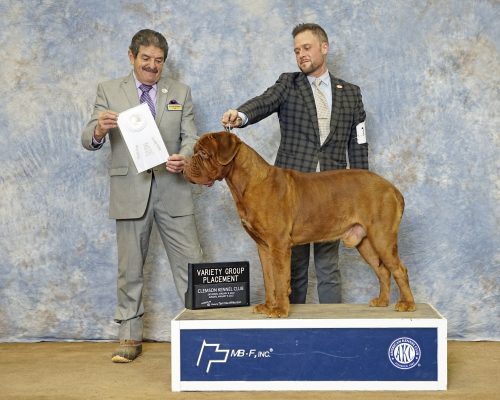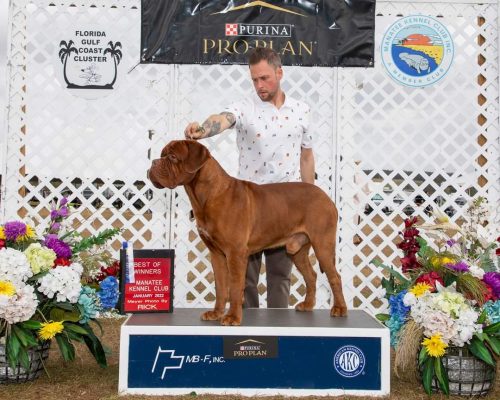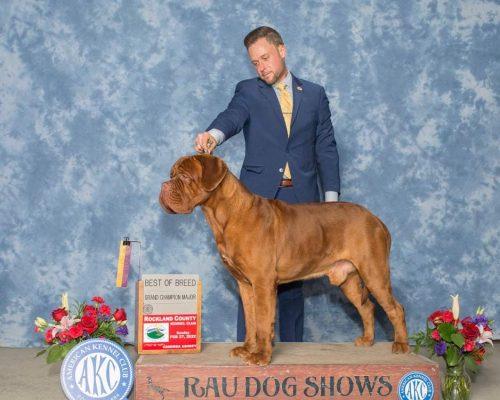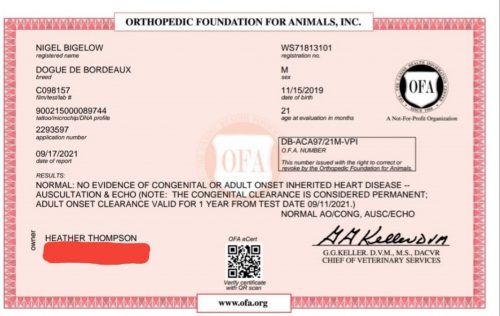 GCH CH Nigel Bigelow CGC, CGCA, CGCU, TKN
Sire: CH. Herkules Bordeaux De Alexander
Dam: Omega Royaum Rouge
Whelped: 11/15/2019
OFA Ecg Heart Normal
OFA Elbows Normal
OFA Hips Good
Call Name: Nigel
Achievements: Group Placing GCH CH Nigel Bigelow CGC CGCA CGCU TKN #1 All-Breed #3 Breed
Pedigree of "GCH CH Nigel Bigelow CGC,CGCA, CGCU, TKN"

Parents
GrandParents
GreatGrandParents
SIRE Herkules Bordeaux De Alexander 

CH RUS, CH RKF

Bummer De Legeane

CH MONT

Bakervill's Style Funky Boy

CH NET,

Mirthe De Legeane
Bordeaux De Alexander Fiona
Lucky Z Vickovskeho Mlyna
Ruby
DAM Omega Royaum Rouge

Ilver Van De Paterhoek

CH UKR, CH INT, RUS, UKR, ROM, MOL

Enferno Van De Paterhoek at Emberez

CH NET, BEL

Gbintje Van De Paterhoek
Eva Legends of Bordeaux with Lion Heart
Luxurious Usharon
Europe Usharon